Shopping Cart
You have no items in your shopping cart.
Power Glow Lamp 40 watt 119.94 cm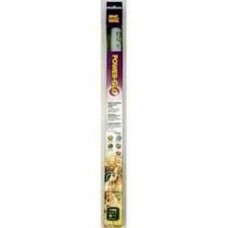 Производитель:
HAGEN
Модель:
9450
Наличие:
Есть в наличии
Цена:
₪169.00
Без НДС: ₪169.00
Power Glow Lamp 40 watts 119.94 cm - Hagen
Selection of lamps for freshwater and saltwater aquariums, also for birds and reptiles from Hagen.
Lamps designated according to the aquarium or animals' needs.
Power Glow's life spans up to 20,000 hours, high intensity
Encourages the growth of corals, invertebrates and plants.
Perfect lighting for live coral, saltwater algae and freshwater plants.
Deep sea spectrum.