Shopping Cart
You have no items in your shopping cart.
PRO PLAN All Breeds All Ages Weight Management Chicken & Rice 15.5 Kg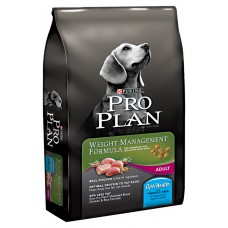 Производитель:
PRO PLAN
Модель:
13222
Наличие:
Есть в наличии
Цена:
₪339.00
Без НДС: ₪339.00
Pro Plan for Dogs of all breeds, of all ages (chicken and rice)
For obese dogs
Pro plan adult Chicken & Rice Formula - Weight Management formula-adult dog food
Real chicken as a number one ingredient
Contains an infusion of rice - excellent source of carbohydrates that helps to promote weight loss
Optimal ratio between protein and energy. Ideal for fat tissue loss while still maintaining muscle mass.
Full diet includes a unique compound of antioxidants for perfect health and longevity
We recommend supervising your dog's physical condition in order to prevent obesity. Of course, the exact amount of food depends on his individual physical condition, his activity level, age and more.
The recommendations here are meant to start the diet. You can change the amount to in accordance with your dog's condition- we recommend that consult your veterinarian with any dietary changes..
Guaranteed Analysis Percent
Protein 25% (min.)
Fat 8% (min.)
Cellulose 5.5% (max)
Moisture 12% (max)
Calcium 0.9% (min)
Phosphorus 0.7% (min)
Ash 5.8% (max)
Salt 1.14% (max)
Linoleic acid 1.3% (min.)
Selenium 0.30 mg / kg (min.)
Glucosamine 400 mg / kg (min.)
Vitamin A 15 000 IU / kg (min.)
Vitamin E 460 IU / kg (min.)
Vitamin C 70 mg / kg
Glutamine, 1% (min.)
Calorie content 3419 kcal / kg metabolizable energy ()
345 kcal / cup feeding (101 g glass)
ingredients:
Chicken, infusion of rice, flour, chicken scraps, corn, oats, wheat flour, corn gluten, wheat, corn germ meal, animal fat protected
By a mixture Tokofrolim (source of Vitamin E), fish meal, animal is, Souvit wheat, calcium carbonate, salt, potassium chloride,
Vitamin E, choline chloride, zinc sulfate, iron Sulaft, L Askrubil 2 Polifosfat (source of vitamin C), manganese sulfate, niacin, vitamin A,
Calcium Fantotnat, Thiamine Mononitrate, copper sulfate, riboflavin, vitamin B12, garlic oil, pyridoxine hydrochloride, folic acid,
Vitamin D3, calcium Iodat, biotin, sodium Bisolapit Mndion complex (source of Vitamin K1 activity), selenium.