Shopping Cart
You have no items in your shopping cart.
Door for Cats Swing 7 + Magnet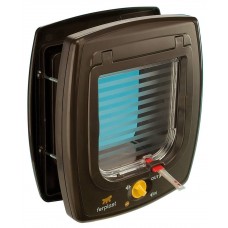 Модель:
5550264
Наличие:
Есть в наличии
Цена:
₪269.90
Без НДС: ₪269.90
מק"ט : 5550264
- High quality Cat Door to assemble on doors.
- State of the art Ventilation System that blocks strong winds.
- Universal fitting for all door types: wood, metal, glass, or walls.
- Four Lock Modes.
- A flag that shows the last direction the cat went, enables the owner to know if the cats is indoors or outside.
- Magnetic System: A small addition to the cat's collar (includes the collar), enables the cat to open up the door immediately upon approaching.
- Comes In colors brown and white.
.