Shopping Cart
You have no items in your shopping cart.
Preventnic Dog Collar against ticks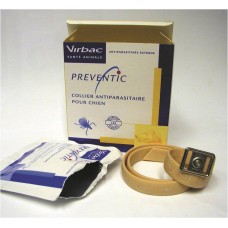 Модель:
5517033
Наличие:
Есть в наличии
Цена:
₪99.90
Без НДС: ₪99.90
מק"ט : 5517033
Preventnic collar against ticks is suitable for dogs of all sizes from two months old.
It acts as an exterminator, and protects dogs from ticks for four months. Each package contains a plastic collar weighing 27.5 gram that has 9% Amitraz .
The collar must be removed before washing the dog, or before bathing in the sea.