Shopping Cart
You have no items in your shopping cart.
Chicoppe Dry Food 2 Kilogram gourmet flavored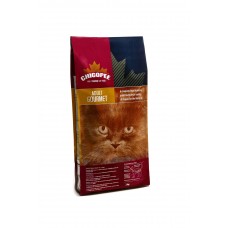 Производитель:
CHICOPEE
Модель:
מזון יבש 2 ק"ג בטעם גורמה Chicoppe
Наличие:
Есть в наличии
Цена:
₪59.90
Без НДС: ₪59.90
Premium dry food, complete and balanced for adult cats (gourmet flavored)
Ingredients: corn, flour, chicken, wheat flour, corn gluten, animal fat, flour, pork, fish meal, wheat, barley, protein processed, heavy meal, potassium chloride, sodium, chicory powder, yeast, vitamins, taurine, copper mineral.
Nutritional Content:
Protein - 32.7%
Fat - 13.4%
Raw cellulose - 1.5%
Moisture - 8%
Ash - 7.5%
Calcium - 1.3%
Phosphorus - 1%
Potassium - 0.61%
Sodium - 0.4%
Magnesium - 0.1%
Dietary supplements:
Taurine 1500 mg
Contains antioxidants of natural origin Tokoforlim and Frofl extract, gallic acid and salt.
Unfit for human consumption
It is recommended to divide the amount of feeding two doses at least.
Fresh water should be available at all times