Shopping Cart
You have no items in your shopping cart.
Gold Medal Cardinal Conditioner for Dogs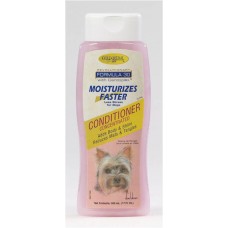 Производитель:
GOLD MEDAL
Модель:
קונדישינר קרדינל לכלב Gold Medal
Наличие:
Есть в наличии
Цена:
₪49.90
Без НДС: ₪49.90
Fast Conditioner for Dogs
For all types of fur. Fast drying fur with a revolutionary formula that was developed to help you wash your dog quickly and easily, without unnecessary anxiety and stress you and your dog.
Contains fruit acids, vitamins and proteins that help the water to dry quickly, and pro -vitamin B-5 conditioner to add luster and volume to fur.

Instructions:

The product softens the fur and removes static electricity after using shampoo or before shampooing, shampoo to ease combing. Use a generous amount on wet fur, rinse well in hot water.
Content: 500 ml