Shopping Cart
You have no items in your shopping cart.
Gold Medal Cardinal for Dogs with white fur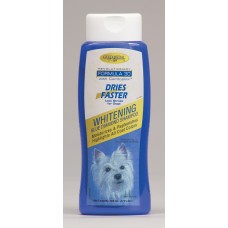 Производитель:
GOLD MEDAL
Модель:
שמפו קרדינל לכלב לבעלי פרווה לבנה Gold Medal
Наличие:
Есть в наличии
Цена:
₪49.90
Без НДС: ₪49.90
Shampoo for Dogs and Cats with white fur
Thick and rich shampoo that cleans, adds shine and protects white fur.
Users Manual:
Wet the fur, add a generous amount of fur, lather and shampoo. For better results, shampoo again and wait 5 minutes. Avoid contact with eyes.
Content: 500 ml