Shopping Cart
You have no items in your shopping cart.
Milk Substitute for Cats 250 gr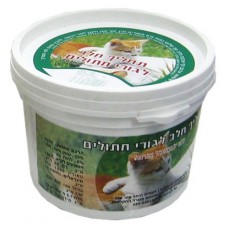 Производитель:
AMITAY
Модель:
70202
Наличие:
Есть в наличии
Цена:
₪99.00
Без НДС: ₪99.00
For kittens 0-5 weeks old.
Kittens have special dietary needs, so therefore you have to find food for them that has the appropriate ingredients, which includes extra protein, vitamins and minerals that kittens need.
Contains: Milk protein, animal fat, whey protein, vegetable fat, minerals, trace minerals, taurine, vitamins & flavors.
Weight: 250 g.