Shopping Cart
You have no items in your shopping cart.
SHED-X Shed Control Conditioner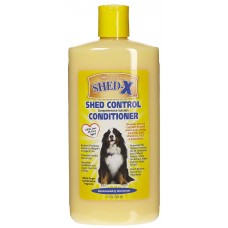 Производитель:
SHED-X
Модель:
00525
Наличие:
Есть в наличии
Цена:
₪69.00
Без НДС: ₪69.00
Shed-X Shed Control Conditioner is formulated with veterinarians to infuse the skin and coat with essential amino acids, omega 3 & 6 fatty acids, vitamins A, D and E, and antioxidants. The rich formula also contains alpha hydroxyl acids, organic flaxseed oil, grape seed oil, aloe and DL panthenol. The Shed-X Shed Control Comprehensive Solution reduces shedding, dander and allergens in both dogs and cats, promotes healthy skin and coat and leaves it looking soft and shiny.