Shopping Cart
You have no items in your shopping cart.
KONG Classic Medium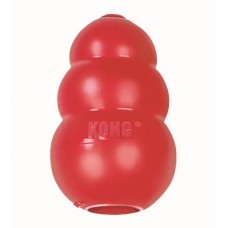 Производитель:
KONG
Модель:
90401
Наличие:
Есть в наличии
Цена:
₪58.00
Без НДС: ₪58.00
Kong Classic Medium
Dog Toy for Medium sized dogs 7 - 16 kg (15 - 35 lbs)
KONG is the general name for these dog toys with which you can establish with your dog limited times or food and snacks. Placing the food/snacks in the dog toy ensures at least several minutes or sometimes even hours of play and attempts to get the desired food out of the toy. The KONG Classic is 100% rubber and especially designed to withstand dog biting.
Link to Manufaturer's Website: