Shopping Cart
You have no items in your shopping cart.
Flexi Fashion Small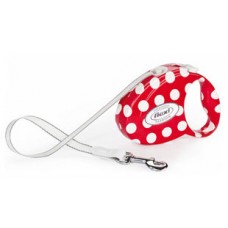 Производитель:
Flexi
Модель:
2331
Наличие:
Есть в наличии
Цена:
₪199.00
Без НДС: ₪199.00
Flexi Fashion Small
Length: 3 meters
Compact
Very easy to use
Shiny lacquer coating
For dogs up to 12 kg
Variety of colors

Instructions:
In order to pull the dog in your direction, press downwards with your thumb to stop the movement of the dog.
Pull the dog towards you while you continue to press on the brakes button.
Release the button and reach out your arm in the direction of your dog in order to release him.
You can stop again by using the brakes button.

Please check the exact model with your store.