Shopping Cart
You have no items in your shopping cart.
FELINE PINE Cat Litter Original 9 kg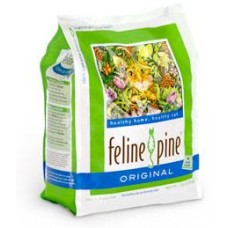 Производитель:
FELINE PINE
Модель:
815590
Наличие:
In Stock
Цена:
₪79.00
Без НДС: ₪79.00
Improved! Absorbs 2X Faster!*
The Feline Pine you know and love now absorbs even faster than before! Liquid is absorbed 2X faster* so your cat's litter box will stay fresh and dry. The highly absorbent pine fibers work like thousands of tiny sponges to absorb liquid to lock ammonia odors away.
100% Natural Odor Elimination
Feline Pine uses the odor-fighting powers of 100% natural pine instead of harsh chemicals, additives or synthetic perfumes to eliminate the toughest odors. It's the smart choice for the health of your cat and home.
Low Dust
Feline Pine leaves no messy cloud of dust so you can pour with ease.