Shopping Cart
You have no items in your shopping cart.
PETKIN Kitty Eyewipes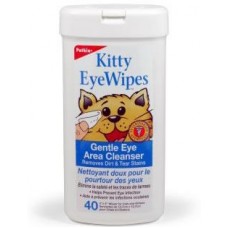 Производитель:
PETKIN
Модель:
5213
Наличие:
Есть в наличии
Цена:
₪49.00
Без НДС: ₪49.00
Keep your cats eye area clean the easy way with Kitty EyeWipes.
These extra soft cloths are moistened with a gentle cleanser that removes dirt and discharge around the eye area.
Use daily to help reduce tear stains.