Shopping Cart
You have no items in your shopping cart.
SCIENCE PLAN Senior Cat Chicken 5 kg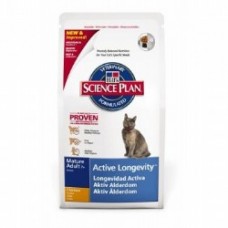 Модель:
5107
Наличие:
Есть в наличии
Цена:
₪219.00
Без НДС: ₪219.00
-For adult cats 7 years and over
-For healthy kidneys
-Healthy digestion
-For healthy vital organs
-High quality ingredients
Science Plan Feline Mature Adult 7+ Active Longevity Chicken helps preserve kidney and vital organ function. Formulated with clinically proven antioxidants, omega 3s and reduced phosphorus. Antioxidant vitamins E&C to help preserve healthy kidneys. Highly digestible ingredients for optimal nutrient absorption. Sustains healthy vital organs with balanced mineral levels. Made with high quality ingredients for great taste 100% guaranteed.