Shopping Cart
You have no items in your shopping cart.
Chinchilla Food Nature Prestige 2.5 kg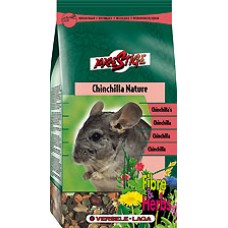 Модель:
58268
Наличие:
Есть в наличии
Цена:
₪109.00
Без НДС: ₪109.00
This mixture contains light vegetable flakes and roasted dried fruit and herbs that chinchillas just love to eat. Alfalfa, rich in protein and fiber ensures an improvement in bowel habits, better food digestion and improves their physical condition.
This natural chinchilla mixture is especially adapted to the chinchilla's specific needs. Contains 16 elements, combining all the necessary nutritional needs for the chinchilla: amino acids, vitamins and minerals.