Shopping Cart
You have no items in your shopping cart.
Finch Food Medionix 1 kg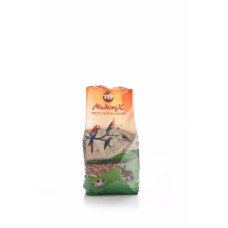 Модель:
00150
Наличие:
Есть в наличии
Цена:
₪19.00
Без НДС: ₪19.00
Premium blend for Finches
Our blends are made with knowledge, thought and love for animals. We are careful about selecting fresh, quality ingredients to provide the optimal nutritional value while keeping the great taste of the food.
Ingredients: yellow millet, white millet, Cytherea, millet Green / Black / Red, chorea, rapeseed, peeled oats.