Shopping Cart
You have no items in your shopping cart.
Orozyme Dental Teeth Gel for dogs and cats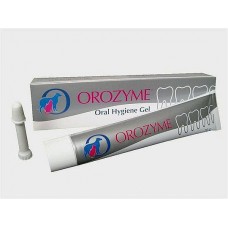 Производитель:
GEORGY
Модель:
ג'ל דנטלי לשיניים לכלב וחתול Orozyme
Наличие:
Есть в наличии
Цена:
₪59.90
Без НДС: ₪59.90
Dental hygiene teeth gel
To maintain proper cleaning and health of the gums and teeth by avoiding dental plaque.
The unique formula of the gel allows it to be sticker, so it can stick to the teeth and enable the enzymes substances to perform the dissolution of the tooth's existing tarter, while defeating other bacteriaes responsible for creating teeth plaque and order.