Shopping Cart
You have no items in your shopping cart.
Gold Medal Cardinal for Puppies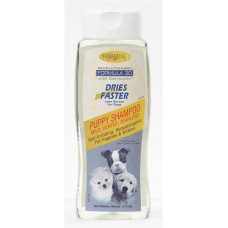 Производитель:
GOLD MEDAL
Модель:
שמפו קרדינל לכלב לגורים Gold Medal
Наличие:
Есть в наличии
Цена:
₪49.90
Без НДС: ₪49.90
Shampoo for Puppies and Kittens
For all types of puppies and kittens from age 6 and up. Protects the fur's natural oils. For new and sensitive skin, contains aloe vera extract to soothe the skin.
Users Manual:
Wet the fur, add a generous amount of shampoo, lather, shampoo and rinse off with water. For the face- use only a damp towelette (without soap) before and or after rinsing. Do not dunk the puppy or kitten in the water.
Content : 500 ml