Shopping Cart
You have no items in your shopping cart.
KONG Classic Extreme Flyer Large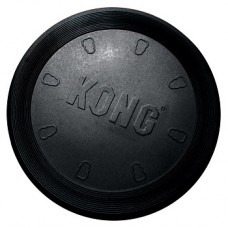 Производитель:
KONG
Модель:
90416
Наличие:
Есть в наличии
Цена:
₪88.00
Без НДС: ₪88.00
Kong Classic Flyer Large
The KONG Flyer is the best soft rubber disc on the market. Made with durable KONG Classic rubber, the Flyer won't hurt a dogs teeth during fun games of fetch and catch.
KONG Classic is 100% rubber and especially designed to withstand dog biting.
Made out of our KONG Classic durable rubber
Perfect flying disc for games of fetch
Soft on dog's teeth and gums
Not to be used as a chew toy
Available in two sizes: Small, Large
Link to Manufacturer's Website:
http://www.kongcompany.com/en-uk/products/for-dogs/rubber-toys/interactive-rubber-toys/classic-flyer/