Shopping Cart
You have no items in your shopping cart.
Frontline Spray 250ml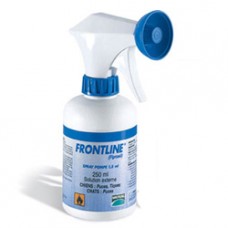 Модель:
11235506
Наличие:
Есть в наличии
Цена:
₪149.00
Без НДС: ₪149.00
Spray for prevention and pest control of fleas and ticks in dogs and cats
Treatment and prevention of flea and tick infestations in dogs and cats starting from two days old.
Suitable for lactating bitches and cats, especially delicate.
Dosage:
5 sprays per pound.
Contains:
Fipronil 0.25%
Butylhydroxyanisole 0.02%
Butylhydroxytoluene 0.01%
Ethanol 10.0%
Diethylene glycol monoethylether 69.97%