Shopping Cart
You have no items in your shopping cart.
FleaPet Shampoo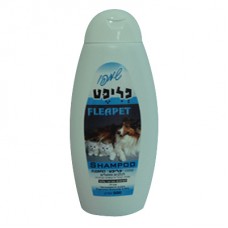 Производитель:
DUDI
Модель:
4810
Наличие:
Есть в наличии
Цена:
₪33.00
Без НДС: ₪33.00
Fleapet Shampoo
There is much importance in shampooing your dog and/or cat care in order to take care of your pet's fur and keep it clean, which in the process will eliminate parasites that may be in the fur of your dog and/or cat which caused unpleasant odors.
's furFleapet Shampoo assists in all of the above, both in grooming and the eradication of parasites from your dog and/or cat.
Come in a fresh and pleasant scent.