Shopping Cart
You have no items in your shopping cart.
Magic Harness Medium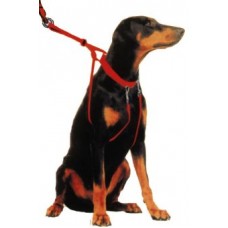 Производитель:
AMITAY
Модель:
20028
Наличие:
Есть в наличии
Цена:
₪99.00
Без НДС: ₪99.00
This harness was especially designed for dogs who "take their owners for a walk" by pulling in every direction possible. The harness is built in a way that it pulls on the muscles of the dog while he's pulling which prevents him from doing so.
From Amitay