Shopping Cart
You have no items in your shopping cart.
PET CHOICE All Breeds Adult Lamb&Rice 3 kg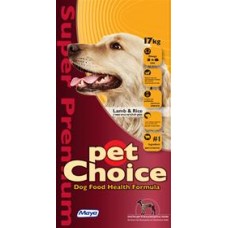 Производитель:
PET CHOICE
Модель:
486449
Наличие:
Есть в наличии
Цена:
₪59.00
Без НДС: ₪59.00
Full dry food for sensitive adult dogs with lamb and rice.
With Probiotic bacteria for strengthening the digestive system.
Glucosamine sulfate and Condoriton for rehabilitation and strengthening of cartilage tissue in the joints.
Encourages and strengthens the immune system.
Contains Omega 3 + Omega 6 health skin and coat.
Ingredients:
Mutton, Herbal rice, corn gluten meal, whole wheat, oatmeal, animal fat, soy flakes, pearl barley, fish meal, soybean meal flour, egg powder, dried beet pulp, animal extract, glycerin, salt, calcium phosphate , chloride, calcium carbonate, zinc, vitamin E, Mangan, iron sulfate, sulfur, L Askorbil 2 Polifosfat, choline chloride, niacin, copper, vitamin A, calcium, thiamine, riboflavin, vitamin B12, pyridoxine hydrochloride, garlic oil, folic acid , vitamin D3, calcium Iodat, biotin, selenium.
Nutritional composition percentages Choice Pet food bag for dogs sensitive, dry dog ​​food lamb and rice
Protein 26%
General Fat 16%
Cellulose 3.0%
Calcium 1%
Phosphorus 0.8%
Ash 5.5%
Moisture 8.5%
0.5% sodium
Glucosamine 400 mg per kg
Condoriton sulfate 170 mg per kg