Shopping Cart
You have no items in your shopping cart.
PETKIN Itch Stop Wipes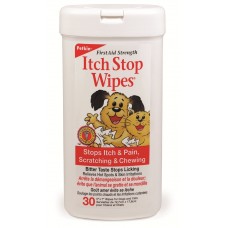 Производитель:
PETKIN
Модель:
5316
Наличие:
Есть в наличии
Цена:
₪49.00
Без НДС: ₪49.00
Petkin Itch Stop Wipes for Cats & Dogs provides fast action relief for the itching and pain resulting from flea bites, skin irritations and hot spots.
Made with a unique blend of Witch Hazel, Aloe Vera, Comfrey and Vitamins, this cooling relief soothes the irritation and pain that your pet suffers from.
With a bitter taste, it also stops your pet licking, scratching or biting at the irritation.
Regular use speeds healing and it is completely safe to use 3-4 times daily.