Shopping Cart
You have no items in your shopping cart.
Fooey Ultra-Bitter Spray 473 ml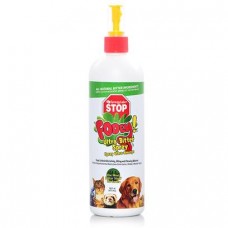 Модель:
00005
Наличие:
Pre-Order
Цена:
₪46.00
Без НДС: ₪46.00
Stop dangerous and destructive behavior now with Fooey®.
Our new and improved formula with all natural bittering agents is guaranteed to work on dogs, cats, horses, ferrets, rabbits and birds.
Fooey® stops unwanted chewing, licking, biting, ingesting and more.
Fooey® contains no alcohol, won't become airborne, has no unpleasant odor and has a neutral pH.