Shopping Cart
You have no items in your shopping cart.
Dog Treat - Howbone 270 gr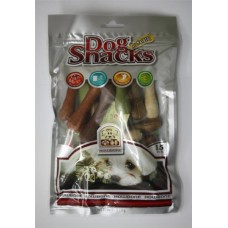 Модель:
40404
Наличие:
Есть в наличии
Цена:
₪33.00
Без НДС: ₪33.00
-Rich with a variety of vitamins and mineral.
-A variety of flavors to meet different dogs' need and all stages of life.
-Micro-elements and nutrition enhanced.
-Reasonable level of omega fatty acids.
-keeps shiny coat and healthy skin.
-Excellent treatment for skin itchiness.