Shopping Cart
You have no items in your shopping cart.
Hartz Chew n' Clean Bone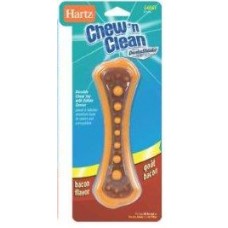 Модель:
246666
Наличие:
Есть в наличии
Цена:
₪59.00
Без НДС: ₪59.00
A chew toy and treat all in one. This safe and long-lasting chew has a durable nylon shell combined with tasty bacon flavored treats. Not only does this treat satisfy the natural desire to chew, it also gently massages your dog's gums while helping to minimize plaque and tartar on his teeth.
With a purchase of a bag of dog food you can receive this item at a discounted price of 36.00 NIS.