Shopping Cart
You have no items in your shopping cart.
GROOMER'S BLEND Deodorizing Shampoo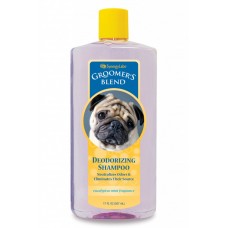 Цена:
₪55.00
Без НДС: ₪55.00
With baking soda and benzethonium chloride. Eliminates odor in two ways: All natural Baking Soda neutralizes odors instantly. Benzethonium Chloride, an antiseptic & anti-infective, helps relieve bacterial and fungal infections that are often the source of odor.