Shopping Cart
You have no items in your shopping cart.
GROOMER'S BLEND Puppy Fresh Shampoo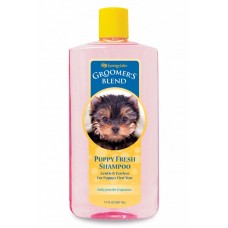 Цена:
₪55.00
Без НДС: ₪55.00
Made for puppy's sensitive skin, our gentle, tearless Puppy Fresh Shampoo contains no harsh detergents or irritants. We've added natural Chamomile Extract to soothe & protect skin. Leaves coat soft and clean, with a heavenly baby powder fragrance. Safe for puppy's and kittens over 6 weeks.