Shopping Cart
You have no items in your shopping cart.
GROOMER'S BLEND Pure N Simple Shampoo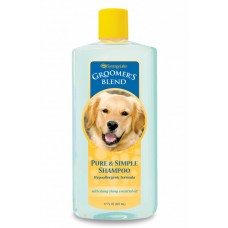 Цена:
₪55.00
Без НДС: ₪55.00
Groomer's Blend Pure & Simple Shampoo is specially formulated for pets with allergies or sensitive skin – with no irritating additives. Gentle surface cleaning agents leave coat and skin clean and healthy. Our exclusive Silk Restoration Complex forms a protective shield around the hair shaft to lock in moisture and create brilliant shine.