Shopping Cart
You have no items in your shopping cart.
GROOMER'S BLEND Oatmeal Protein Conditioner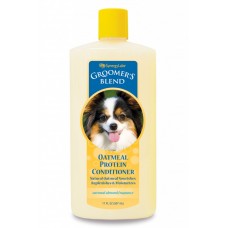 Цена:
₪55.00
Без НДС: ₪55.00
After shampooing with our Oatmeal Protein Shampoo, Groomer's Blend Oatmeal Protein Conditioner provides rich conditioning while soothing & moisturizing coat & skin. Wheat Germ Oil is a good source of Vitamin E, Essential Fatty Acids and anti-oxidant properties to help heal and protect skin and coat. Leaves coat shiny and tangle free with a delightful scent.