Shopping Cart
You have no items in your shopping cart.
Advantix for Dogs Small Breed 4-10 kg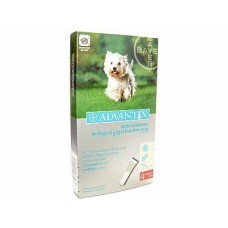 Модель:
37003
Наличие:
Есть в наличии
Цена:
₪198.00
Без НДС: ₪198.00
Ampoules for prevention of fleas and ticks.
For large dogs weighing 4-10 kg, and for puppies over the age of 7 weeks.
Repellent and pesticide for ticks, fleas and sand flies for 4 weeks.
The product contains four ampoules.
Composition:
Amiklofrid 10%
Permethrin 50%