Shopping Cart
You have no items in your shopping cart.
THRIVE Cat Treat Chicken 15 gr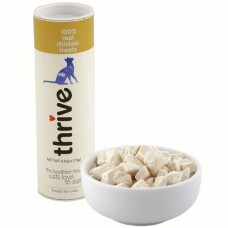 Модель:
1020
Наличие:
Есть в наличии
Цена:
₪19.00
Без НДС: ₪19.00
Product description:
• 100% chicken - chicken is the only ingredient!
• snack is produced using the freeze drying process - an expensive and unique method of food preservation that maintains the maximum nutrients and flavors of the food.
• Thanks to the unique manufacturing, the snack contains no preservatives or flavoring or artificial coloring.
• produced in the factory that produces snack foods for humans (human grade)