Shopping Cart
You have no items in your shopping cart.
VOM FEINSTEN Adult Lamb&Whole Grains 150 gr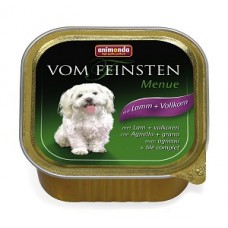 Производитель:
VOM FEINSTEN
Модель:
693
Наличие:
Есть в наличии
Цена:
₪9.90
Без НДС: ₪9.90
Treat your dog to the three different yummy flavours of Animonda vom Feinsten Menu - it´s the end of boredom and monotony in the food bowl! Animonda vom Feinsten Menu combines the advantages of a gourmet meal with the indulgence of a snack. Strictly free from soya artificial colourings and preservatives.