Shopping Cart
You have no items in your shopping cart.
HERBA MAX for Cats Anti-Flea Collar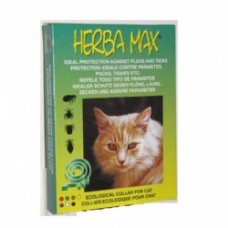 Модель:
3300
Наличие:
Есть в наличии
Цена:
₪39.00
Без НДС: ₪39.00
Herba Max collar does not contain toxic materials and is also suitable for kittens
The collar is made ​​of natural extracts that protect the cat from fleas, ticks and other parasites.
The collar has a pleasant smell and can get wet .
Herba Max is active for three months and is suitable for all types of cats.