Shopping Cart
You have no items in your shopping cart.
Wooden Dog Comb H.S.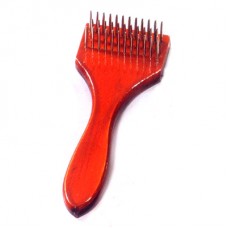 Производитель:
DUDI
Модель:
4290
Наличие:
Есть в наличии
Цена:
₪59.00
Без НДС: ₪59.00
Wooden Dog Comb - H.S
Quality wooden dog comb from the German company Herm Sprenger.
Comb is suitable for dogs with medium or long fur.
Both sides of the comb are designed for removing winter or summer fur, untangling all types of knots and massaging the skin and stimulating blood flow.