Shopping Cart
You have no items in your shopping cart.
Universal Dog Brush Small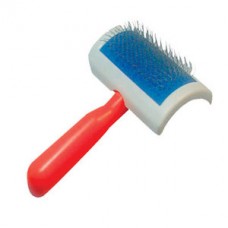 Производитель:
DUDI
Модель:
4220
Наличие:
Есть в наличии
Цена:
₪29.00
Без НДС: ₪29.00
Universal Brush - small
Eurobrush, Universal small, for medium or long fur. The round shape of the brush is suited for small or medium pets and also be used for large pets in areas that are difficult to reach such as the chest, armpits and or groin.
Produced by the Italian company Schelling which is known for its quality products - one year warranty.