Shopping Cart
You have no items in your shopping cart.
GROOMER'S BLEND Itch Calm Shampoo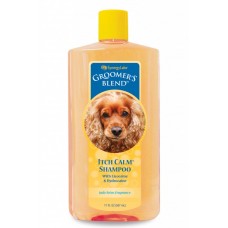 Цена:
₪55.00
Без НДС: ₪55.00
With Lidocaine & Hydrocortisone. Reduces pain and irritation. Advanced formula provides rapid relief of pain and discomfort due to itchy, irritated skin that can be caused by allergies, insect bites, eczema, dermatitis & inflammation. Formulated with Lidocaine to numb itch, burning and soreness. Jydrocortisone has been added to reduce swelling, irritation and inflammation and to help elimiate the bacteria that cause odor and itching.