Shopping Cart
You have no items in your shopping cart.
Gold Fish Food Granules DAJANA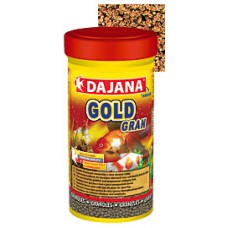 Производитель:
DAJANA
Модель:
311494
Наличие:
Есть в наличии
Цена:
₪39.00
Без НДС: ₪39.00
For gold and veiled crucians.
Feeding
You may feed several times daily. Use only amounts that fish can completely consume in few minutes.
Ingredients
Fish meal, wheat flour, vegetable protein concentrate, dried yeast, planton, algae, oil and fats, lecitin, antioxidants.