Shopping Cart
You have no items in your shopping cart.
Extreme Super Concentrated Liquid Catnip 118 ml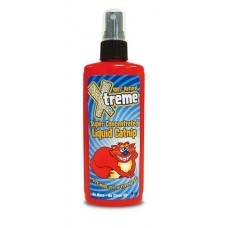 Модель:
00004
Наличие:
Есть в наличии
Цена:
₪55.00
Без НДС: ₪55.00
"More crazy fun than any other catnip!" guaranteed. Our 100% natural catnip leaf is cultivated by a world renowned grower of herbs in the high altitudes of North America. High altitudes foster larger concentrations of catnip oil resulting in extreme potency. Also available is our Super Concentrated Catnip Spray with no mess and no clean up. Spray it on anything and watch the crazy fun begin.