Shopping Cart
You have no items in your shopping cart.
ULTRA-CAT All Breeds Adult Chicken 18 kg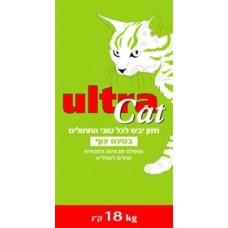 Производитель:
ULTRA-CAT
Модель:
801091
Наличие:
In Stock
Цена:
₪159.00
Без НДС: ₪159.00
Made from chicken. Suitable for all breeds of cats.
Ingredients: Chicken meal, corn, wheat, corn gluten, fish meal, yeast, chicken fat, natural flavor enhancer, vitamins (A, E, D3), trace elements and minerals, taurine.
Food low concentration of magnesium for prevention of urinary tract stones. Enriched with taurine to prevent blindness and heart problems.
Contains essential fatty acids for skin and coat health, and contains Yucca to reduce the smell of excrement and urine.
Analysis:
Protein 30%
Fat 13%
Moisture 9%
Ash 5.9%
Cellulose 2%
Calcium 1.2%
Phosphorus 0.8%
Sodium 1%
Potassium 0.8%
Magnesium 0.01%
Taurine 0.2%